10 Best Italian Beaches for Partying: Get Ready to Dance Barefoot on the Sand!
Hey there, fellow wanderlusters! It's your favorite travel enthusiast, back with another blog post to quench your thirst for all things Italy. This time, we're diving into the ten best Italian beaches for partying. Trust me, I've had my fair share of unforgettable nights dancing under the stars on Italy's picturesque shores. Let's dive right in, shall we?
Spiaggia dei Maronti, Ischia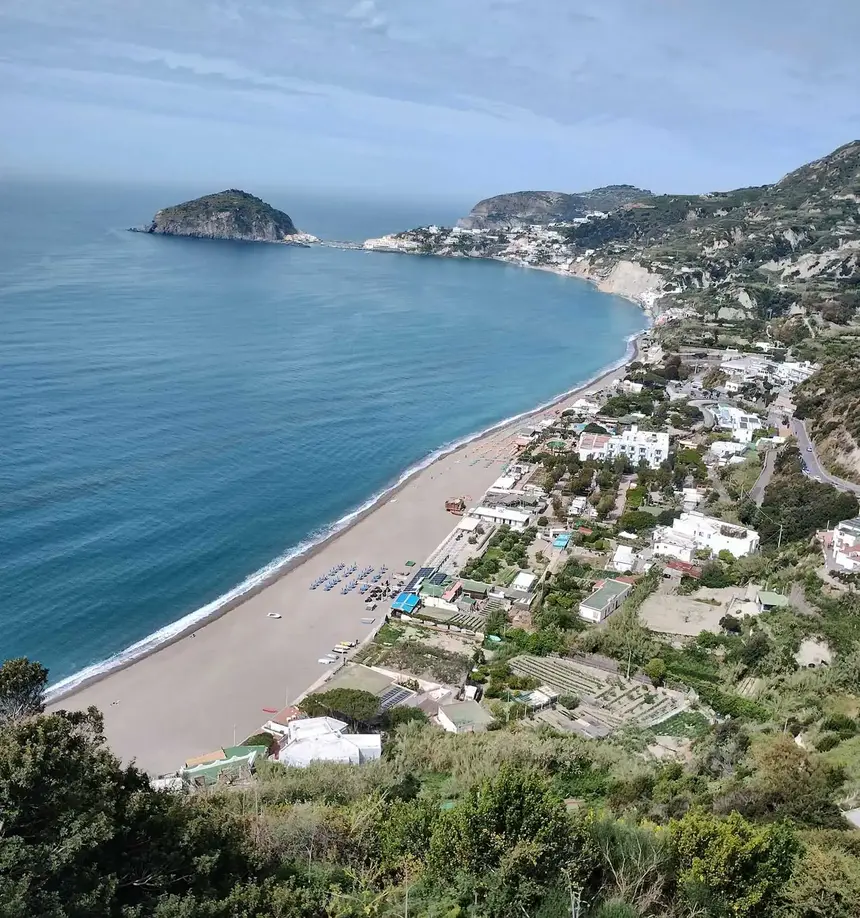 This beach is a little slice of paradise on the island of Ischia. I've been dancing the night away at the many beach bars lining the shore. The famous Rucolino liqueur is a must-try here!
Lido di Venezia, Venice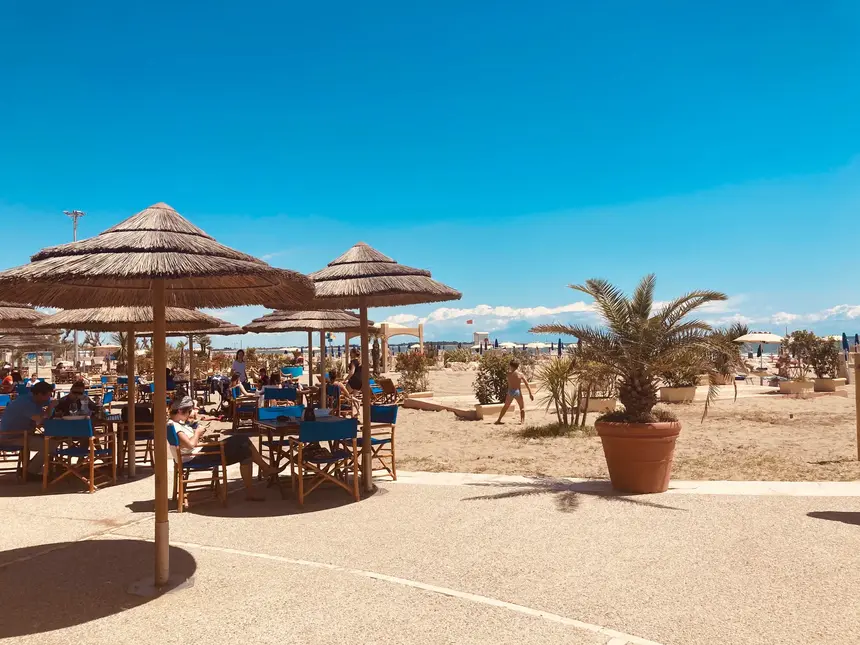 Venice may not be known for its beaches, but the Lido is an exception. The beach clubs on this 11 km stretch of sand attract a trendy crowd, and the parties go on until the early morning hours. We've had some incredible nights here, sipping spritzes and dancing to live music.
Cala Sisine, Sardinia
Nestled in the heart of the Gulf of Orosei, Cala Sisine is a haven for party animals. We've experienced some of the wildest beach parties here, complete with bonfires, music, and a whole lot of fun-loving people.
Spiaggia del Fornillo, Positano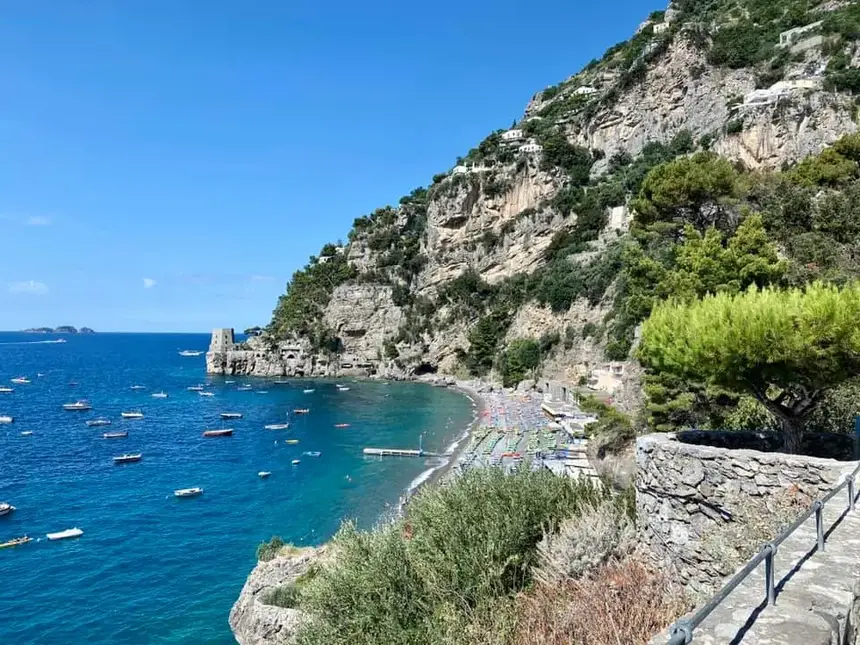 If you're looking for a beach party with a dash of glamour, Spiaggia del Fornillo is the place to be. I've rubbed elbows with celebs while sipping on Prosecco and enjoying the stunning Amalfi Coast views. The nearby Music on the Rocks club is a must-visit too!
Baia del Silenzio, Liguria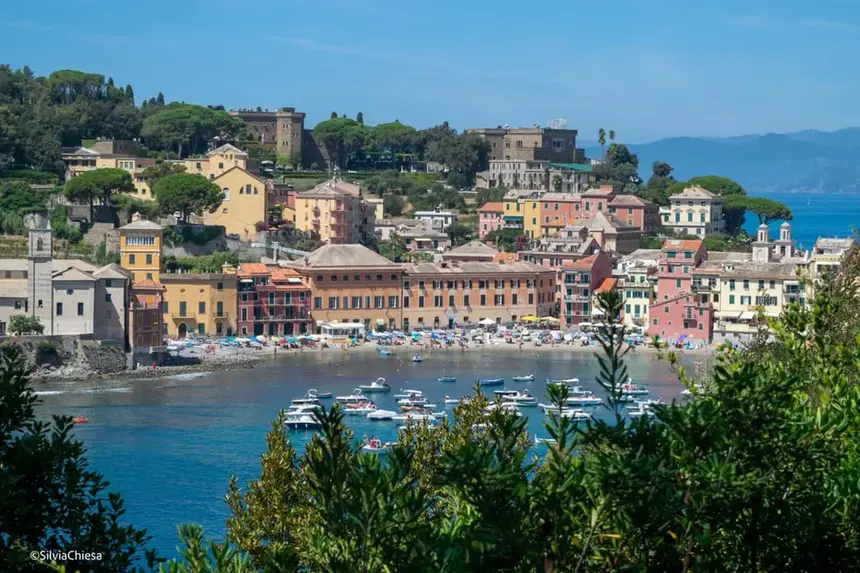 Don't be fooled by the name (Bay of Silence); this picturesque beach is anything but quiet when the sun goes down. I've danced on the sand and mingled with locals at the fun-filled beach parties here. Trust me; it's an experience you don't want to miss.
Mondello Beach, Sicily
This Palermo hotspot is famous for its crystal-clear water, but it's also a fantastic spot for a beach party. We've had the time of our lives dancing on the sand to live DJ sets, surrounded by a lively and friendly crowd.
Lido di Camaiore, Tuscany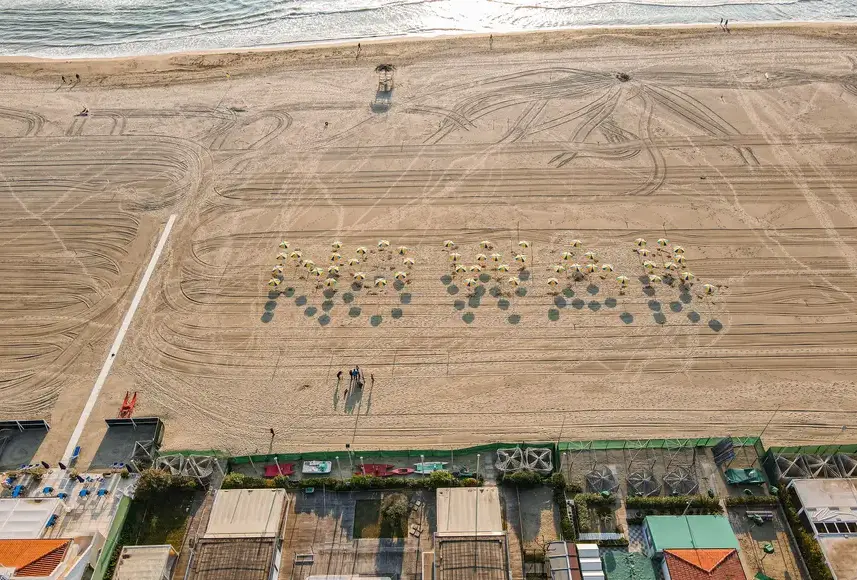 With its buzzing atmosphere and stylish beach clubs, Lido di Camaiore is a favorite party spot for both tourists and locals. We've enjoyed many lively nights here, sipping on cocktails and dancing under the moonlit sky.
Read also: Best Beaches in Tuscany
Numana Alta, Le Marche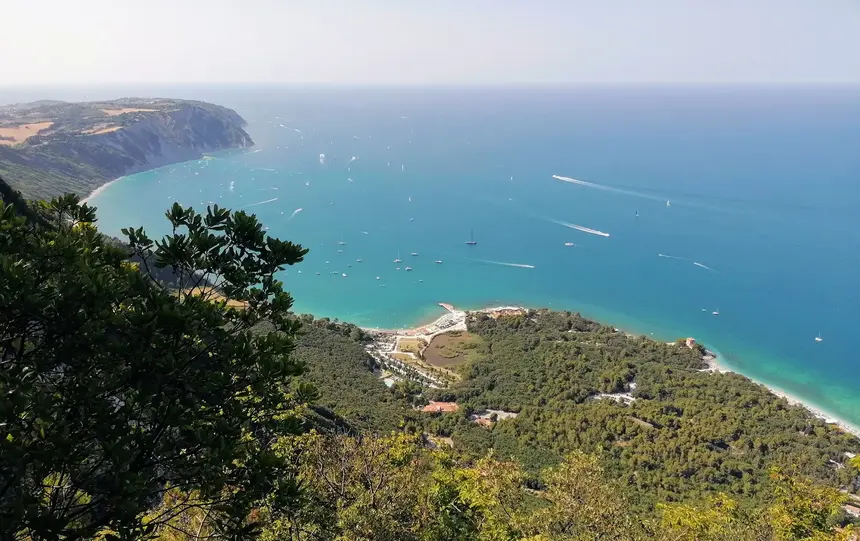 I absolutely adore this picturesque beach on the Adriatic coast, with its lively promenade and fun-filled beach bars. We've spent countless nights dancing the night away, fueled by delicious Italian cocktails and a fantastic atmosphere.
Riccione Beach, Emilia-Romagna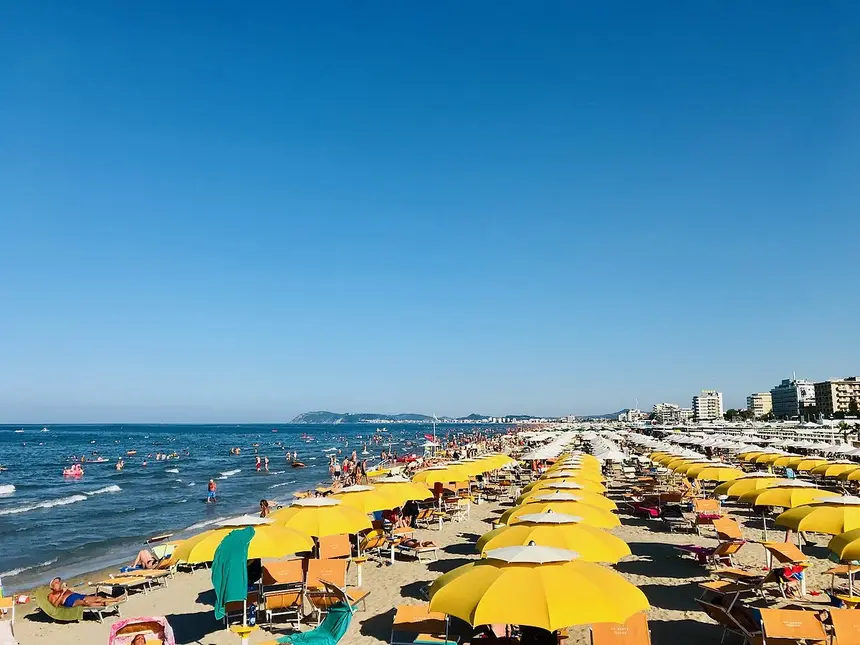 Riccione Beach is synonymous with summer parties and good vibes. I've had a blast dancing on the sand at the many beach clubs that dot the coastline. The nearby Viale Ceccarini is also packed with trendy bars and clubs, perfect for continuing the party into the wee hours.
Tropea Beach, Calabria
Last but definitely not least, Tropea Beach is a gem in Calabria. The crystal-clear water and stunning views are only outdone by the epic beach parties that take place here. I've danced under the stars with my toes in the sand, surrounded by a fun and energetic crowd.
Read also: Best Beaches in Tropea
Conclusion
There you have it, folks! My top 10 picks for the best Italian beaches for partying. I hope this list inspires you to put on your dancing shoes (or flip-flops) and experience Italy's vibrant beach party scene for yourself. From the glamour of Positano to the lively vibes in Riccione, there's something for every party-loving traveler.
So, what are you waiting for? Pack your bags, grab your sunglasses, and get ready to dance the night away on Italy's beautiful shores. And when you do, don't forget to share your experiences with me! I'd love to hear all about your wild nights, new friends, and unforgettable memories.
As always, happy travels, and see you on the dancefloor (or the beach)!
Ciao, for now, Your favorite travel enthusiast Francesca.