10 Most Beautiful Beaches in Sicily
You'll be quick to discover that a holiday in Sicily is blessed by some stunning areas of coastline. With many different yet all stunning beaches to discover, we've collected our top 10 beaches across the island, in case you were having some difficulty in choosing where you'd like to lay your towel…
Best Beaches in Sicily
Mondello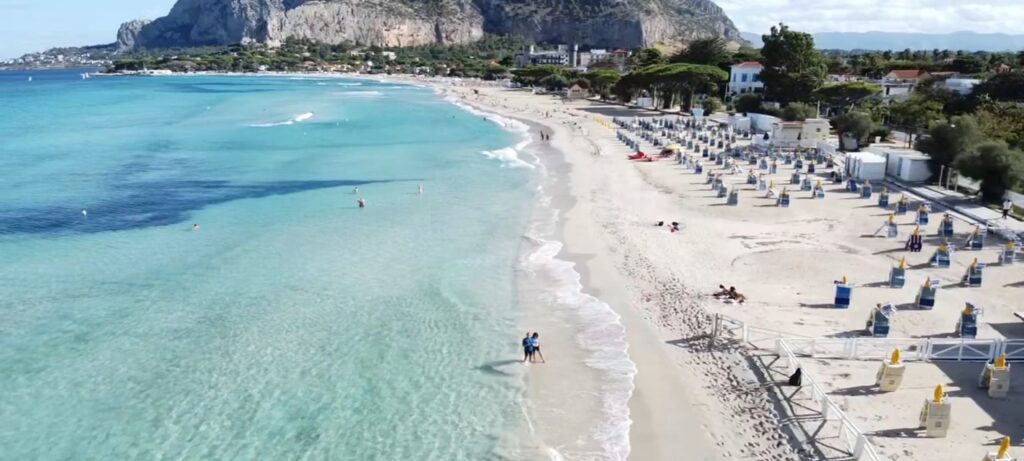 Located close to Palermo, Sicily's enchanting capital, you'll find a sweeping bay of soft pale sand that slopes gently into a turquoise sea. Mondello Beach is ideal for families and keen swimmers.
Fontane Bianche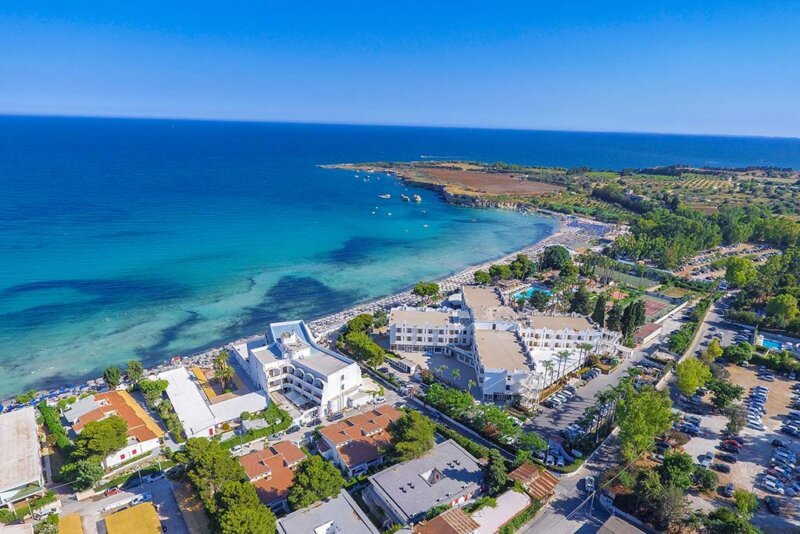 Tucked away in the southeast of the island, Fontane Bianche is named after the freshwater springs nearby and offers another stretch of alluring white sand for beachgoers. It does get busy, but for a good reason. The clear water is particularly tempting, and there are lots of facilities close by.
Calamosche
Vendicari nature reserve in the southeast of Sicily is where you'll find this coastal gem. There are, in fact, lots of little lagoons and sandy beaches, which are much quieter than some of the resorts close by, and the area is also home to some beautiful flora and fauna. You don't have to visit for the sand – spot flamingos, lizards, and all manner of different birds – depending on when you choose to visit.
San Vito Lo Capo
A beach that offers superb 360-degree views – San Vito Lo Capo is a long stretch of white sand, lapped by crystal waters and backed by magnificent mountains. Located in the northwest of Sicily, this beach is well worth visiting if you're in the area.
Isola Bella
Literally meaning 'beautiful island,' Isola Bella may not be a long expanse of sand; however, it is one of the most famous coastline areas on the island. Located just off Taormina in the east of the island, this little rocky outcrop is, in fact, a tiny nature reserve! It's connected to the mainland by a strip of pebbles and sand, so you can enjoy the scenery and sunbathe at the same time.
Cefalù
A sandy beach that stretches along the front of the town, Cefalù offers its visitors some beautiful sunsets, along with an age-old charm in the form of its many historic buildings.
Isola delle Femmine
Located just west of Palermo, Isola delle Femmine Beach is named after the nature reserve island, which sits just ahead of it. With warm shallow waters and the view of the island and its 16th-century watchtower just 500m away, it's a beautiful prospect.
Aci Trezza
The perfect place to hire a pedalo and explore the water is lots of rocky outcrops to navigate your way around and see what fish have made the rocks their home.
Sampieri
Framed by golden dunes and an old tile factory's ruin, Sampieri beach offers a more rustic yet still lovely beach setting. The sunsets here are worth hanging around for, and there's a traditional biscuit maker close by, along with a pizzeria should you fancy a snack.
San Lorenzo Beach, Marzamemi
Located close to Noto in the southeast of Sicily, the sea's color here is reminiscent of the Caribbean and being shallow; it's ideal for holidaying families. The fine white sand is tempting for all keen sunbathers, and there are good facilities there for when you want something to eat or drink.