10 Best Sushi Restaurants in Naples, Italy
In Naples, you can indulge in a diverse and delicious menu of sushi, including sashimi, rolls, nigiri, and hot dishes. These dishes are uniquely infused with flavors from all around the world, making the experience even more exciting. Given Naples' close relationship with fish, it is no surprise that the Japanese sushi tradition is popular here. We have compiled a list of the top 10 sushi restaurants in Naples, where you can savor the city's sacred fish cooking tradition.
Giappo
Giappo – vico Belledonne a Chiaia, 2- Website

Enrico Schettino, a well-known face on TV, has been a protagonist since 2006 of the diffusion of Japanese gastronomy in Campania and Italy. His is a well-established chain of sushi bars, with about 19 points of sale, five of which are directly managed, with dozens of sushimans working on the fusion of Japanese and Western cuisine. The tastings are fresh nigiri and imaginative uramaki, such as Giapporoll, an excellent bao with octopus burger, friarielli, burrata cheese and tomatoes, and many delicious desserts.
'Osushi Japanese Experience
'Osushi Japanese Experience – via F. Cilea, 203/209 – Website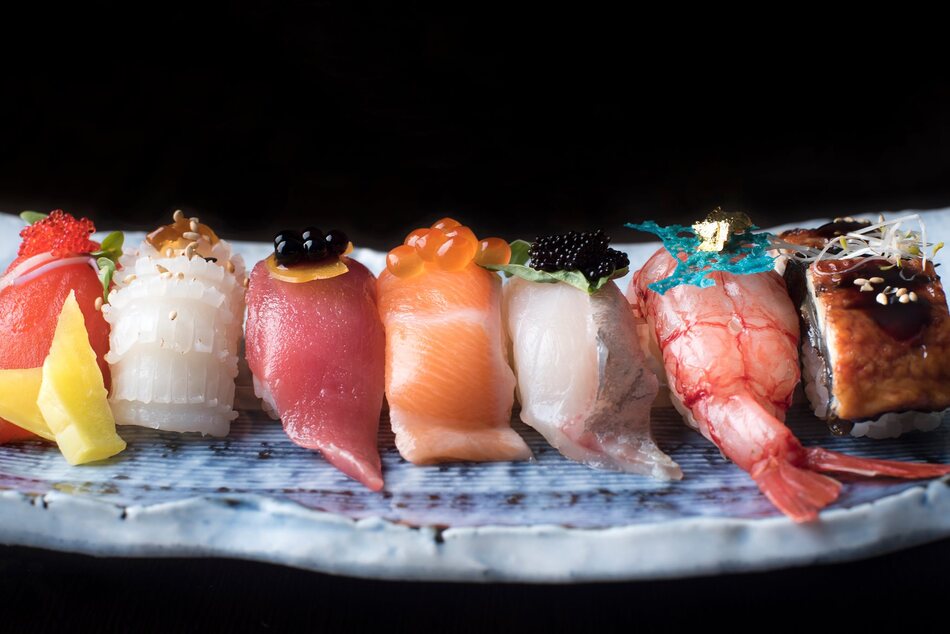 Fresh raw ingredients, mastery in the cuts and preparations of Japanese classics, with ever new combinations: this is the philosophy of this quality restaurant in the Vomero area. At high levels the sashimi, which together with the nigiri accompanied by the rice morsel offers an exclusive approach to raw food. The uramaki and the birajiru, fruit of the Japanese and Brazilian tradition union, accompany local wines and sake.
Honzen
Honzen – via A. Manzoni, 126 – Website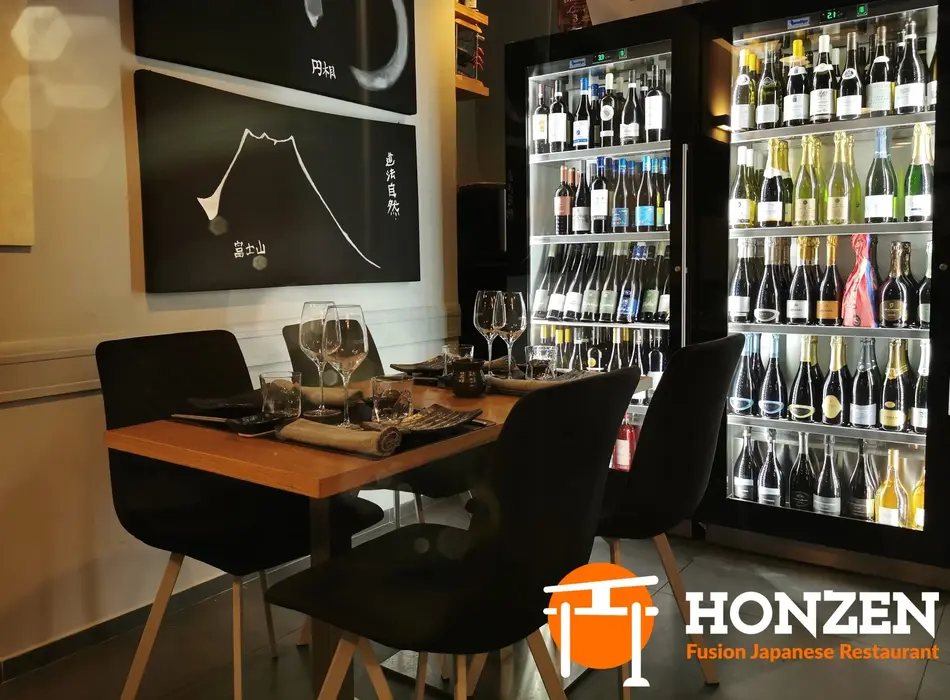 The name of the sign brings a vocation: to recover the recipes of the ancient Honzen cuisine, a tradition concentrated on the tray and prerogative of the samurai, without closing itself to new trends and contaminations. The menu is a rainbow of intriguing proposals, including soft rice bao with various fillings and impeccable tempura of octopus or lobster. Carpaccio and tartare are also good and sashimi, among which Black Cod and Sockeye salmon stand out. Try the maki.
Jap-One
Jap-One – via Calabritto, 7 – website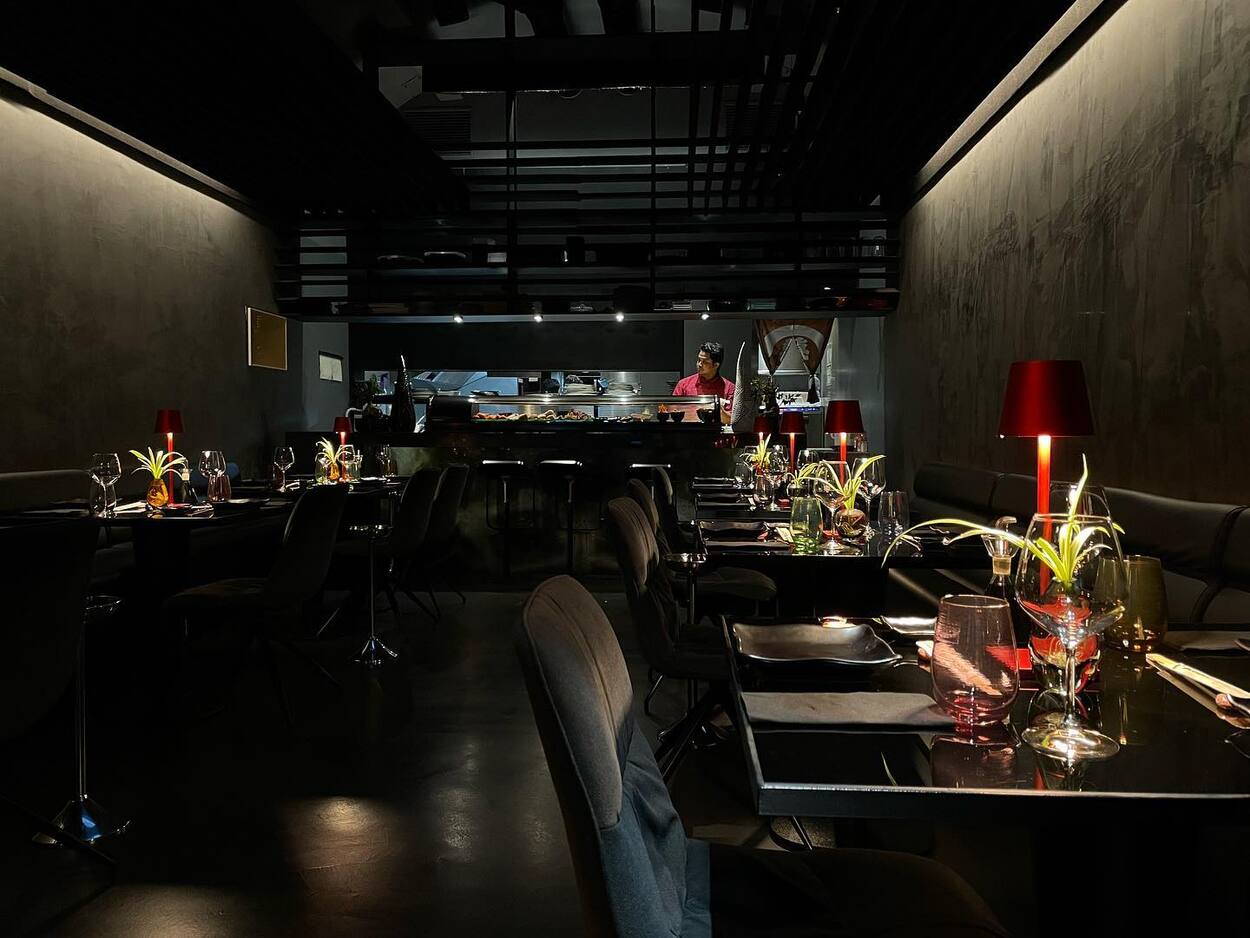 It is a name that has made the history of Japanese-inspired cuisine in the city, having opened its doors almost twenty years ago (in another location). For a few years now, it has been here, in the heart of Neapolitan shopping, in grand style, with an elegant and contemporary environment. The cuisine moves between creativity and fusion recipes, with excellent raw materials, refined technique, and an anthology of dishes that intriguingly revisit the great Japanese dishes: precise and competent service and a good wine list.
Konoha Sushi
Konoha Sushi – via A. Falcone, 163 – website
A minimalist environment welcomes the loyal customers who frequent this restaurant near the park of Villa Floridiana. Thanks to the excellent processing of products, well-dosed in creating dishes. We start with carpaccio and tartare, a fresh fish ceviche in lime sauce, basil, red onion, yellow tomatoes, and green chilies. It continues with classic hosomaki, sashimi, and nigiri made with salmon, tuna, shrimp, and whitefish. Good selection of wines and quality Japanese beers.
Kukai Iki
Kukai Iki – via Nardones, 103 – website
With this sign, located at the gates of Quartieri Spagnoli and Capri, Massimiliano Neri can be defined as the founder of Japanese cuisine in Campania. The sign in Naples is elegant and straightforward, with a social table at the entrance and a private area below. The menu is divided into sections, from sushi to main dishes: the sashimi is excellent, with flavours that evoke the sea, and the Mediterranean roll is good, made up of a well-assembled roll of tuna, avocado, and artichokes. Likewise, the hot dishes are good, from noodles to Black Cod, and the ricotta flan with green tea in a chocolate crust.
Otoro81
Otoro81 – via N. Nisco, 81 – website
The warm and cozy colors alternate with wood and vegetation on the walls, creating an intimate and relaxing atmosphere with the soft lights. Where to taste dishes prepared with high-quality raw materials, which change depending on the season and the availability of fish, creating a dynamic and delicious menu, do not miss the salmon, tuna, meat tacos, and the Special Edition rolls. All the classics, such as sashimi and nigiri, are also excellent, tasty, and balanced.
Reiwa
Reiwa – via M. Schipa, 40 – website
A reference point for many sushi lovers who here can try the cuisine of Romerson Coehlo, who has expertly mixed Japanese and Mediterranean flavors with remarkable results. Raw materials of the highest level, care in cuts and preparations do the rest. Proof of this is the sashimi, the tartare – unbeatable, the one with the day's catch, shrimp, sesame oil, lime, and ponzu sauce – and the poké, in which the marinades and artisanal sauces that accompany the fish are appreciated. Fresh and delicate gunkan and temaki.
Tabi
Tabi – via R. de Cesare, 35 – website
Close to the Caracciolo seafront, a place where oriental and western raw materials are mixed, masterfully worked by Ignacio Hidemasa Ito, the chef of Japanese origins who grew up in Brazil, who treats each product in a varied and articulated menu. To welcome customers, the owner Stefano Parisio is friendly and competent, who contributes to making the atmosphere even warmer and more familiar. Sashimi, nigiri, and rolls appear flawless, while hot starters include lobster in tempura with vodka sauce and toasted pine nuts, squid in ponzu sauce, and knife-beaten beef bun with quail eggs and saffron mayonnaise. Cold items include Wagyu tataki with ginger sauce, butter and soy mirin, and Tabi mixed fish tiradito. Also worth trying are the desserts.
Urubamba
Urubamba – Riviera di Chiaia, 2015 – website
Japan and Peru have met in the colors of Nikkei cuisine and again in the menu of this Neapolitan restaurant: lively atmosphere, enjoyable outdoor area, attentive and rhythmic service are the restaurant's strengths. There are anticuchos, tiraditos, and ceviche on the menu, but integrated with techniques, flavors, and cooking of oriental gastronomy. Here sushi speaks the language of contamination: the nigiri, which makes use of valid raw materials, are tuna, amberjack, scallop, but also picanha and Wagyu. Among the rolls, the Nikkei, the Tigresa Maki with sea bass, leche de tigre, ajì amarillo, crab and guacamole are worth tasting. The wine list of good level and accurate mixology.