10 Most Popular Umbrian Dishes: A Journey Through Italy's Green Heart
Welcome to Umbria, Italy's "green heart" located between Tuscany and Le Marche. This region is renowned for its rich history, fertile land, and local ingredients that have contributed to the creation of Italy's most authentic and delicious dishes. In this blog post, I'll guide you through the 10 most popular Umbrian dishes that you won't want to miss. Whether you're an Italian cuisine enthusiast or a curious foodie, this journey will broaden your culinary horizons. So, sit back, relax, and enjoy a glass of your favorite vino as we explore the flavors of Umbria.
Strangozzi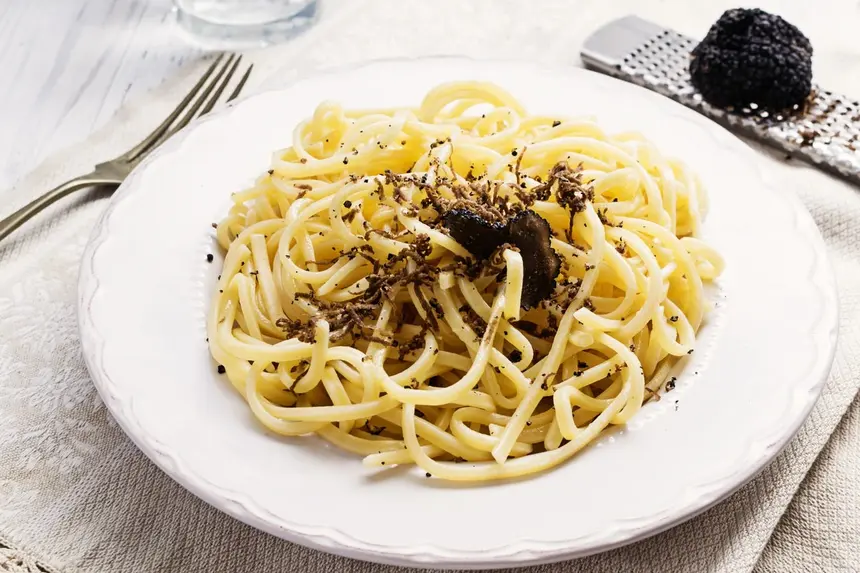 Have you ever heard of Strangozzi, also known as "stringozzi" or "strozzapreti"? It's a delicious Umbrian pasta that's loved by many. This pasta is hand-rolled, thick, and has a slightly chewy texture that's perfect for those who love rustic flavors. Made from just flour and water, it's usually paired with a tomato sauce, but Umbrian truffle sauce or wild boar ragù are also great options. I recommend trying all three if you want to experience the authentic taste of the region!
Torta al Testo
Torta al Testo is a versatile, traditional flatbread originating from Umbria. Made from a simple mixture of flour, water, and baking soda, it is cooked on a cast-iron griddle called a "testo." The result is a deliciously crispy and slightly charred bread that can be enjoyed on its own or filled with an array of tasty ingredients. Prosciutto, grilled vegetables, and creamy stracchino cheese are just a few of my personal favorites for stuffing this delightful bread.
Norcina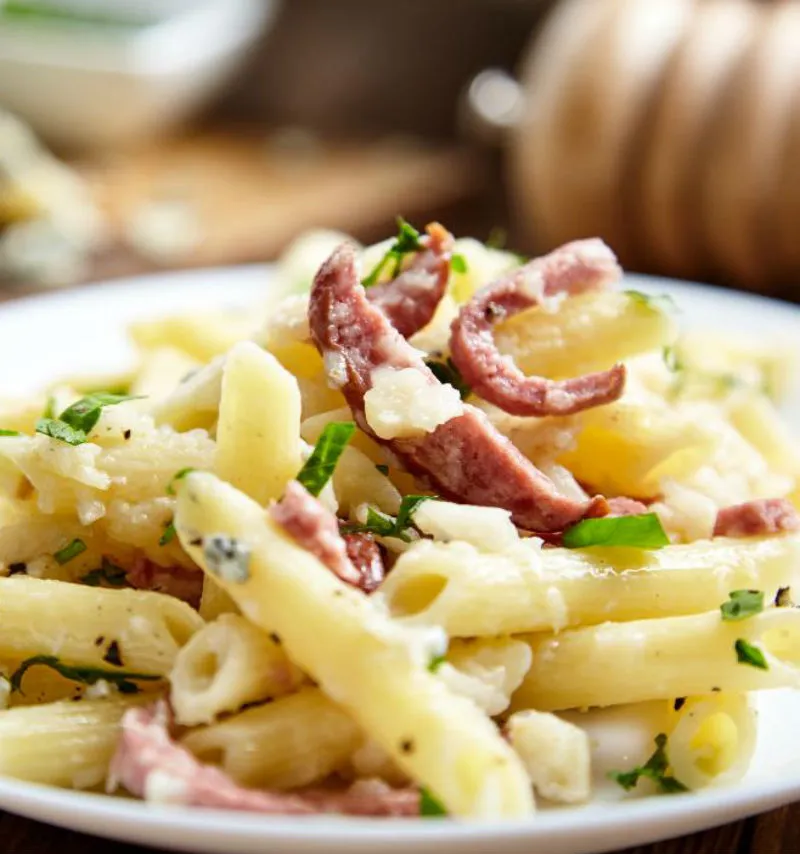 Originating from the town of Norcia, this rich and savory sausage dish is a must-try for meat lovers. Norcina features a combination of ground pork, garlic, and black truffles, and it's traditionally served over a bed of creamy, truffle-infused polenta. The earthy flavors of this dish are a true celebration of Umbria's culinary heritage. And don't forget to pair it with a robust red wine from the region for the ultimate Umbrian experience.
Lentils of Castelluccio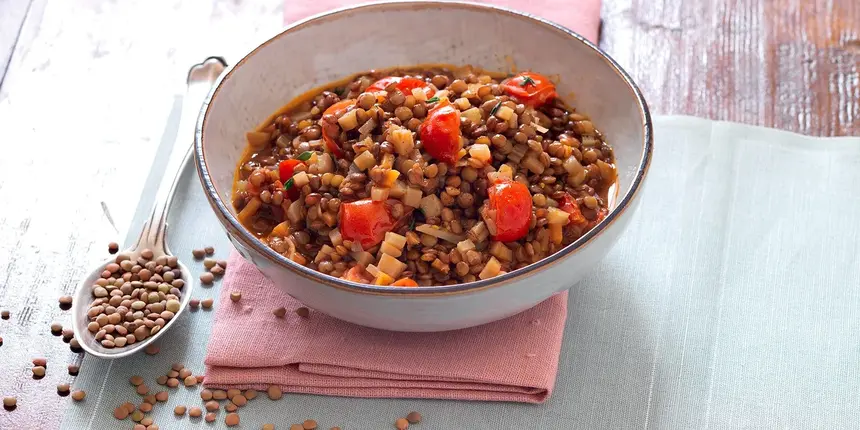 Castelluccio, a small village in Umbria, is renowned for its top-notch lentils that boast of a delicate skin and tender texture. These lentils are typically cooked in a simple yet delicious broth infused with garlic, onion, and tomatoes. This hearty and nourishing meal is ideal for chilly nights in Umbria. Try incorporating some Umbrian sausage into the mix for a unique variation of this traditional dish!
Rocciata di Assisi
A sweet treat from the medieval town of Assisi, Rocciata di Assisi is a deliciously spiced fruit and nut-filled pastry that's perfect for dessert or an afternoon snack. This strudel-like dessert is made by wrapping a thin layer of dough around a filling of chopped apples, raisins, walnuts, pine nuts, and spices like cinnamon and cloves. Once baked, the Rocciata is dusted with powdered sugar for a beautifully rustic presentation.
Pigeon alla Ghiotta
Pigeon alla Ghiotta is a unique and traditional Umbrian dish that showcases the region's love for game meats. The pigeon is first marinated in a mixture of wine, vinegar, and aromatic herbs, then slow-cooked to tender perfection. The finished dish is served with a rich, flavorful sauce made from the cooking juices, creating an unforgettable dining experience. If you're feeling adventurous, this is a must-try dish that truly captures the essence of Umbrian cuisine.
Panzanella Umbra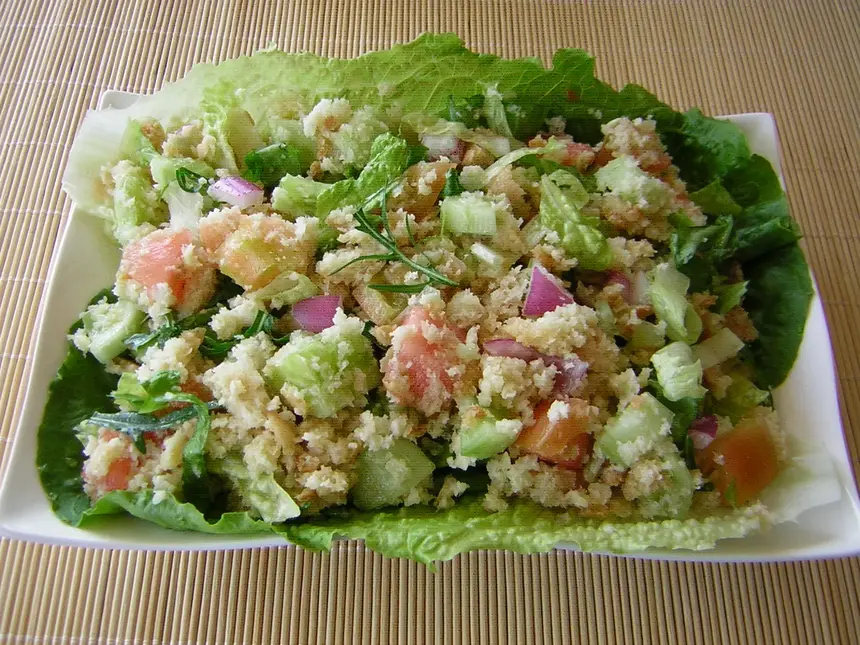 Panzanella Umbra is a delightful, refreshing salad perfect for the region's hot summer days. This tasty dish features stale bread soaked in water and vinegar, then mixed with ripe tomatoes, red onion, fresh basil, and olives. A generous drizzle of Umbrian extra-virgin olive oil brings all the flavors together, creating a symphony of taste and texture. Pair it with a crisp, local white wine for a light and satisfying meal.
Fave e Pecorino
Fave e Pecorino is a simple, yet delicious combination of fresh fava beans and sharp, tangy pecorino cheese. This traditional Umbrian dish is usually enjoyed in the spring when fava beans are in season. The tender beans and creamy cheese are typically drizzled with a generous amount of high-quality Umbrian extra-virgin olive oil, making it an excellent appetizer or light lunch. To elevate this dish, try adding a sprinkle of freshly ground black pepper or a few drops of aged balsamic vinegar.
Crescionda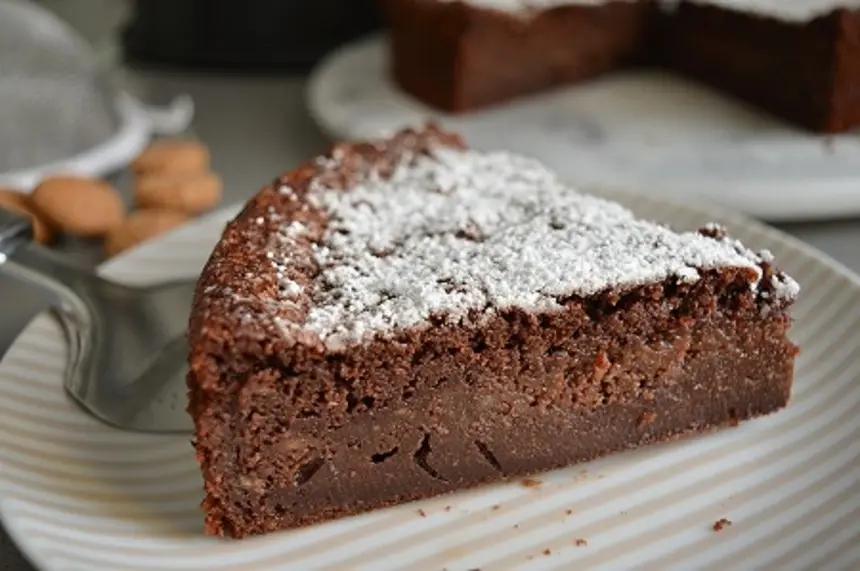 Crescionda, a luscious Umbrian dessert, is the perfect way to end a meal. This decadent chocolate and almond cake is made with a mixture of crushed amaretti cookies, cocoa powder, and almonds, giving it a wonderfully rich and moist texture. Served warm or at room temperature, this delightful treat is often dusted with powdered sugar and paired with a glass of Vin Santo, a sweet dessert wine from the region.
Umbricelli al Sagrantino
Umbricelli al Sagrantino is a stunning pasta dish that showcases the region's famous Sagrantino wine. Umbricelli, a thick, hand-rolled pasta similar to Pici, is cooked to al dente perfection and tossed in a luxurious, full-bodied Sagrantino wine reduction. The dish is typically finished with a generous grating of sharp Pecorino cheese and a sprinkle of fresh herbs. This indulgent dish is a true celebration of Umbrian flavors and not to be missed.
Conclusion
There you have it, my fellow Italian cuisine enthusiasts – a journey through the ten most popular Umbrian dishes that will undoubtedly leave you craving more! From hand-rolled pasta to mouthwatering game meats, Umbria offers a diverse and delightful array of culinary creations just waiting to be discovered. So, whether you're exploring the region in person or bringing the flavors of Umbria into your kitchen, these dishes will impress and transport you to the green heart of Italy. Buon Appetito!